Glasgow Pumber, a Reliable local plumber 
What to do if an item falls down the drain?
Should you call your favorite plumber SM Heating if you accidentally drop something down and the sink drain or any of your plumbing issues?
We aim to provide customers with a standard service time at SM Heating. Plumbers in Glasgow have more than seven year's experience to help keep your sink unblocked and your home warm and toasty and fix all your plumbing issues at a very reasonable price. SM Heating is a Gas Safe registered business and a Worcester Bosch official installer registered with Trust Pilot. Additionally, assessing is critical, so we regularly research our local market to ensure we are inexpensive.
Plumbing services you should know of emergency plumbers In Glasgow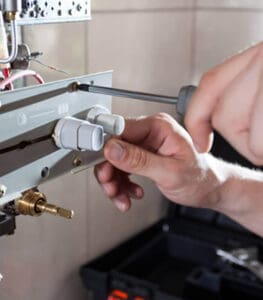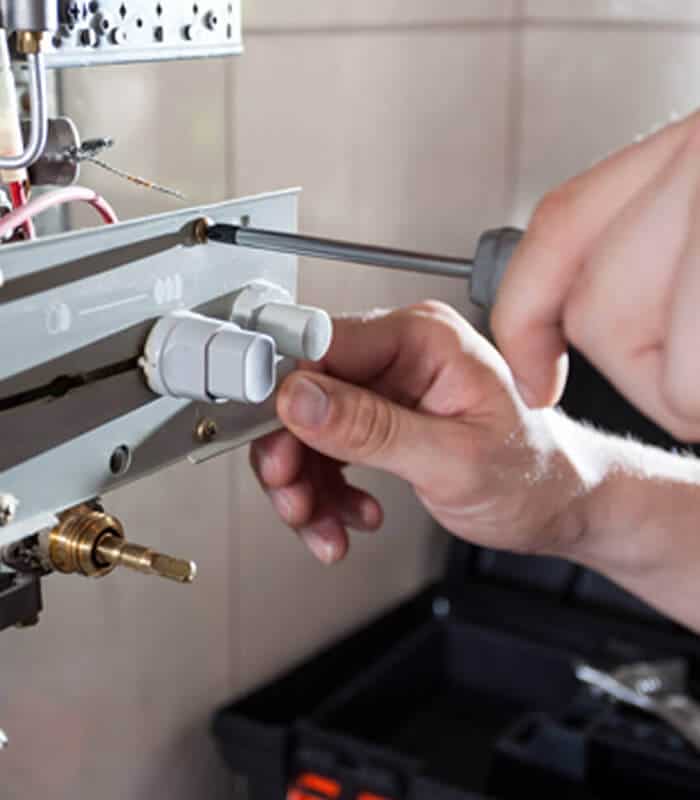 Why do we need to hire a local plumber?
Plumbing is essential to your residential or commercial building as oxygen is to the body. Plumbing services ensure that water comes in and out of your house correctly. Although plumbing is widely linked with water-related services, that is not all that it refers to plumbing. Moreover, it includes installing and maintaining heating systems, water boilers, furnaces, washing machines, and much more. Also, if you feel any of your plumbing-related issues, there is no need to worry about a pipe breakdown or leakage; however, It is the best means of excess dampness inside the house, which can cause mold and fungus to grow. Hire the best plumbers in your area.
However, If you are looking for a Gas boiler replacement in Glasgow, you need to know what boiler you can buy. Moreover, it is usually determined by the size of your area, the available space, whether or not gas is installed, and the size of the gas pipelines.

Moreover, plumbing services in Glasgow on time help you protect your house from any plumbing issues like drainage pipe leakage.
This is the most fundamental reason people seek support from a skilled plumber.
Although plumbing should not be taken lightly, it must be included to save water waste and involvement of hygiene.
 
Reason to explain why plumbing is vital on Daily Basis:
Emergency plumbers in Glasgow help the water resources reach the suitable unit without any leakages and provide sufficient water levels without disruption.
Moreover, imagine the gallons of water wastage if the house becomes negligent in fixing the rusted pipes and leakages. SM Heating is here to help you and fix your problem very efficiently.
Plumbing is essential for all households and commercial activities.
Local Plumbers in Glasgow
SM Heating is the most reliable and established company in Glasgow. Moreover, a qualified professional highly suggests that a boiler be examined regularly, especially during winter.
A local plumber in Glasgow may help to make sure to make definite that your unit works properly and professionally.
This is very important because you do not want to risk your family's health with substances such as faulty electronics or carbon monoxide poisoning.
So, professional plumbers in Glasgow can resolve all plumbing issues and make your life more comfortable.
Nothing is more critical than ensuring customers receive high-quality plumbing services at lower prices. Moreover, Emergency plumbers in Glasgow can work at a very reasonable price. Hence they can do Gas Boiler or Plumbing repair services. They ensure your cooling and heating units are always working efficiently, and you can save additional costs off your electricity bills for more essential things in life.
Plumbing  & Heating services in Glasgow 24/7
Plumbing Services in Glasgow highly train and offer quality work service near you. Moreover, they have the best tools to find and fix the issue to help effectively.
Professional Plumbing Services in Glasgow (SM Heating) is offering you the best plumbing services in Glasgow good news is that they have a wide range of high-quality spare parts for different brands.
Moreover, they can work devoted entirely to conducting real Plumbing Services in Glasgow to ensure you have a boiler unit that works professionally and saves money. Furthermore, you could have spent exclusively on plumbing problems at a very affordable price.
How to find a plumber for SM Heating and Plumbing
Go to google.co.uk and type the following wording
Plumbers Glasgow
247 Emergency Plumbers
Local, Emergency Plumbers and Gas Engineers
Emergency plumber
Emergency Plumbers Glasgow
Local Emergency Plumber Reviews
Read Customer Service Reviews of Emergency247.plumbing
Emergency Plumber Service in Glasgow
plumbers in Glasgow
plumber in Glasgow
plumbers in Glasgow Southside
emergency plumbers in Glasgow
plumbers in Glasgow's west end
emergency plumber in Glasgow
Affordable Plumbers in Glasgow
Plumbers in Glasgow is here to help with your plumbing issues at very reasonable prices. Moreover, they offer you the best plumbing services near your area.
Efficient work and friendly behaviour is the best response from his side.
An essential feature of Plumbing Services Glasgow is that it will only be appropriate if an experienced professional completes it.
Moreover, the Plumber in Glasgow can help you at any time. They have 24/7 services.
The best plumbing services near your area are here for the plumbing network in Glasgow and the nearby regions.
Moreover, it requires a regular and careful inspection to ensure every fitting is in good shape.
Although they provide affordable going-over and maintenance services, these services aim to increase the life and efficiency of your plumbing infrastructure.SM Heating is a reliable company in Glasgow. They offer affordable local plumbing services in your area. Here is the https://www.smheatingandplumbing.co.uk. They are providing you with the best and most affordable plumbing services 24/7.